What to know about Galveston's 'ghost wolves' as sightings rise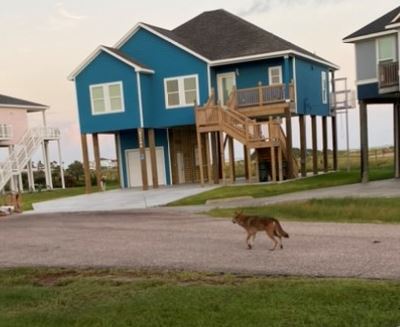 On a recent frosty and overcast January morning, a pair of wild canines were seen running across a nearly empty stretch at the east end of Galveston beach, right on the water's edge.
The couple hovered over a few bundled up beach walkers and their dogs before passing under the famous Murdochs souvenir shop. Their trips were filmed by a resident driving on the sea wall and are one of several recent sightings reported by islanders online in social media groups.