Villalobos Brothers | Arts and entertainment events around Glens Falls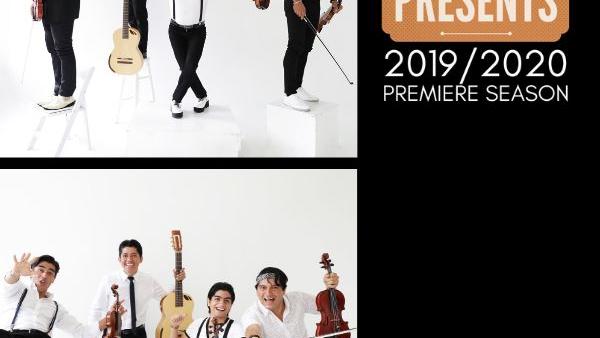 The Villalobos brothers (Ernesto, Alberto and Luis) use their violins and voices to redefine contemporary Mexican music. Their original compositions masterfully blend elements of jazz, rock, classical and Mexican folk to deliver a powerful message of love, brotherhood and social justice. Artistic director and guitarist Humberto Flores, drummer Rosa Ávila and bassist Leo Sherman complete the line-up. The group's virtuoso performances delighted listeners from Latin America, India and Russia at Lincoln Center's American Songbook, Carnegie Hall and the Latin Grammy Awards.
Their work has won numerous awards, including the Vox Populi Award of the Independent Music Awards and the Ultimate Winners of WNYC's 2013 Battle of the Boroughs. In 2015, the group was chosen as Musical Artist in Residence for Lincoln Center Education, 92st Y, Latino Arts and the New York Botanical Garden's record-breaking exhibition "Frida Kahlo: Art, Garden, Life". In 2016, they burst onto the North American performing arts circuit with Juried Showcases at Arts Midwest, Northwest Booking Conference and Mundial Montreal. Zanes, and many others.
"Amazing… I hope the world will experience Villalobos Brothers!" (Marion J Caffey, producer at the Apollo Theater)