Pet of the Week: Riley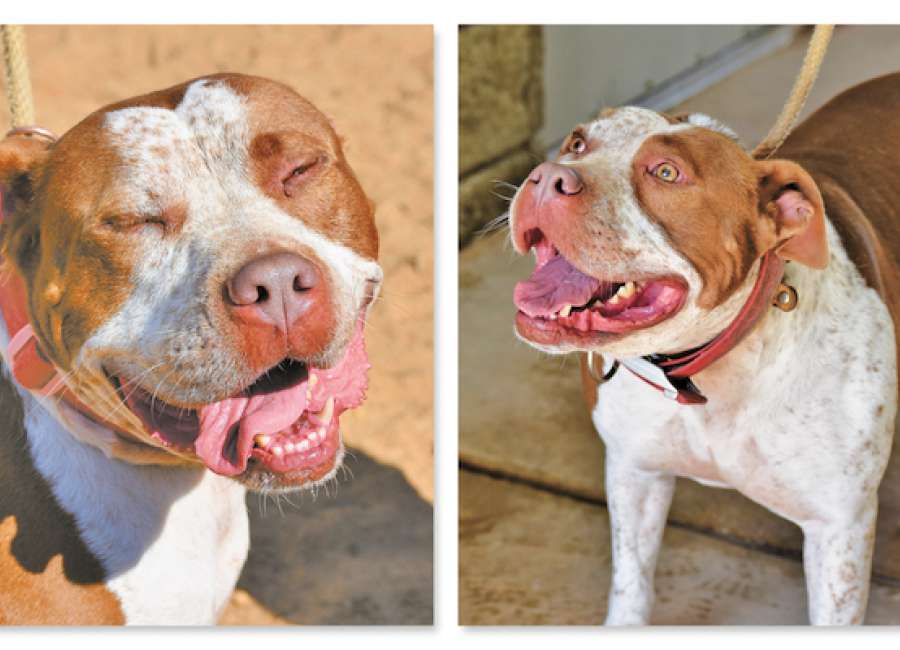 Rebecca Leftwich/The Newnan Times-Herald
Riley, who was our Featured Pet of the Week on May 18, 2022, is still waiting to meet her forever family.
He is a handsome and friendly brown and white Brittany Pit Bull/Spaniel mix with adorable freckles and intact ears and tail. He is about 2 years old and weighs about 55 lbs. He was reported as wandering in November 2021 from Highway 85 in Senoia.
Riley is smart and well mannered, and he walks well on a leash. He loves people and gets along well with other dogs. He shows no signs of kenneling or food aggression. He is neutered, up to date with his vaccines and heartworm negative.
You can request to meet Riley, A043836 of Kennel B12, at Coweta County Animal Services.
All adoptions are $25

The Coweta County Animal Services Shelter is full of dogs and cats in need of a loving home. All adoptions are a flat rate of $25. These fees include neutering or spaying, the first set of vaccines, and an implanted microchip that helps identify the animal if lost.
Adoptions are free for those 65 and older, county employees and veterans, and for dogs with heartworm. Potential adopters who are tenants must bring a letter from their landlord stating that they can keep a pet in their home. Adopters who already have dogs can bring their dogs to the shelter to meet potential new family members, but must bring proof of rabies vaccination.
Coweta Animal Services is located at 91 Selt Road in Newnan. Adoption hours are 10 a.m. to noon and 1 p.m. to 4:30 p.m. Monday through Friday and 10 a.m. to 1:30 p.m. Saturday. Pets for adoption can be viewed at www.24petconnect.com. For more information, call 770-254-3735.