Meet the Tar Heels at the Inside Carolina/Heels4Life Spring Gaming Event!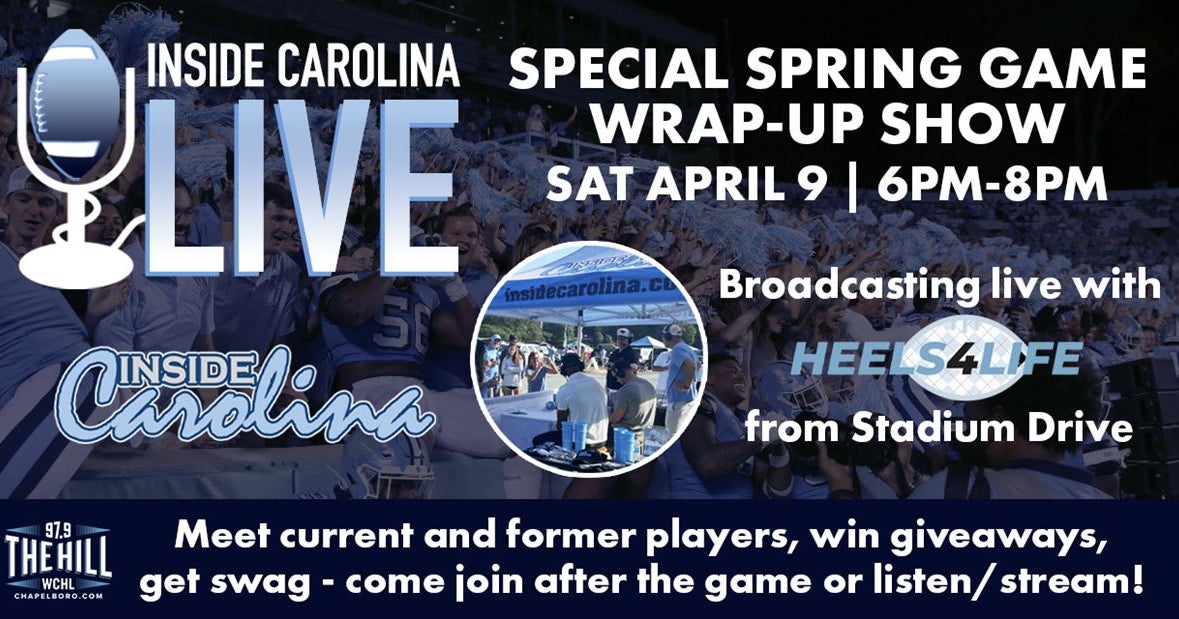 Meet current and former Tar Heel football players. Win prizes. Pick up some swag. Watch the radio broadcast live. After attending the North Carolina Spring Game on Saturday, be sure to stop by the Inside Carolina tent outside Kenan Stadium on Stadium Drive for a special event in partnership with Heels4Life!
Tar Heels should be present: Josh Downs, Storm Duck, Tony Grimes, Myles Murphy, Zach Rice, Jahvaree Ritzie and Travis Shaw.
What: Inside Carolina Live Post-Game Stream and Event for Heels4Life Members
When: Saturday, from 6 p.m.
Or: Stadium Drive next to Kenan Stadium
While Inside Carolina Live airs a two-hour post-game show on 97.9 The Hill WCHL onsite, Heels4Life – the UNC NIL football collective – will be set up alongside the show with giveaways for members. , prizes for new members and an opportunity for you to meet some of the stars of the current Carolina team and former Tar Heels.
About Inside Carolina Live: The weekly show, in partnership with Chapel Hill Media Group (97.9 The Hill WCHL and Chapelboro.com), has cemented its reputation as the funniest and most informative talk radio for UNC sports. Co-hosts Tommy Ashley and Joey Powell lead the program, joined by the team of Inside Carolina experts and former Tar Heels, providing the comprehensive, top-notch analysis you've come to expect from Inside Carolina.
About Heels4Life: The organization, which operates independently of the UNC athletic department, aims to empower players to leverage their name, image and likeness. It offers supporters and local businesses the opportunity to directly support football players through NIL. Fans can donate to become members of Heels4Life, and their membership pledges in turn enable Heels4Life to compensate players. All the money raised by the organization goes to the players. To visit https://www.heels4life.org/ to support UNC football players by becoming a member, connecting your local business, or learning more about NIL player projects.