MCAS Announces Successful Free Public Spaying Event for Montgomery County Dogs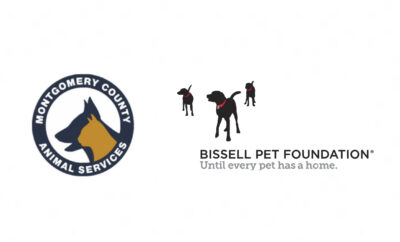 Events
MONTGOMERY COUNTY, TX – Montgomery County Animal Services ("MCAS") recently partnered with BISSELL Pet Foundation to host and fund a free five-day public spaying/neutering clinic for owner dogs in Montgomery County.
The clinic was organized to help reduce shelter overcrowding by preventing unwanted litters. From Sunday, November 6 through Thursday, November 10, nearly 270 dogs were spayed or neutered at the event. The dogs also received free age-appropriate vaccinations, including rabies, a microchip, a heartworm test and an electronic collar.
"We are thrilled to have partnered with the BISSELL Pet Foundation again. This time to provide a much-needed public spaying/neutering event for dogs in Montgomery County," said MCAS Director Aaron Johnson. "MCAS , as well as most of our shelters in the area, is overcrowded. One of the reasons for this overcrowding is limited access to low cost/free public sterilization services. However, this is thanks to collaborative events like this one that we can save animal lives in our community! We hope to have the opportunity to schedule more free public spay clinics in 2023."
"With shelters and rescues at full capacity, the need for spaying/neutering is critical. Proactive pet neutering procedures address the root cause of pet overpopulation by preventing unwanted births," said Cathy Bissell, Founder of BISSELL Pet Foundation. "We are committed to impacting the lives of domesticated and homeless animals in Montgomery County by making spaying/neutering services more accessible to the community."
Johnson also added, "We look forward to partnering with the BISSELL Pet Foundation for another successful and free 'Empty Shelter' adoption event in December. Details of this event will be released soon.
Advertising

Please follow Cathy Bissell and BISSELL Pet Foundation on Facebook for more information on Empty the Shelters and all the other great animal welfare work done by the BISSELL Pet Foundation.
For more information about MCAS and our various programs, including upcoming information about the December "Empty the Shelters" adoption event, follow us on Facebook at Montgomery County Animal Shelter Texas or on our website at mcaspets.org.

Advertising