Historic photographs on display at Eastgate Shopping Center recall past Highland Games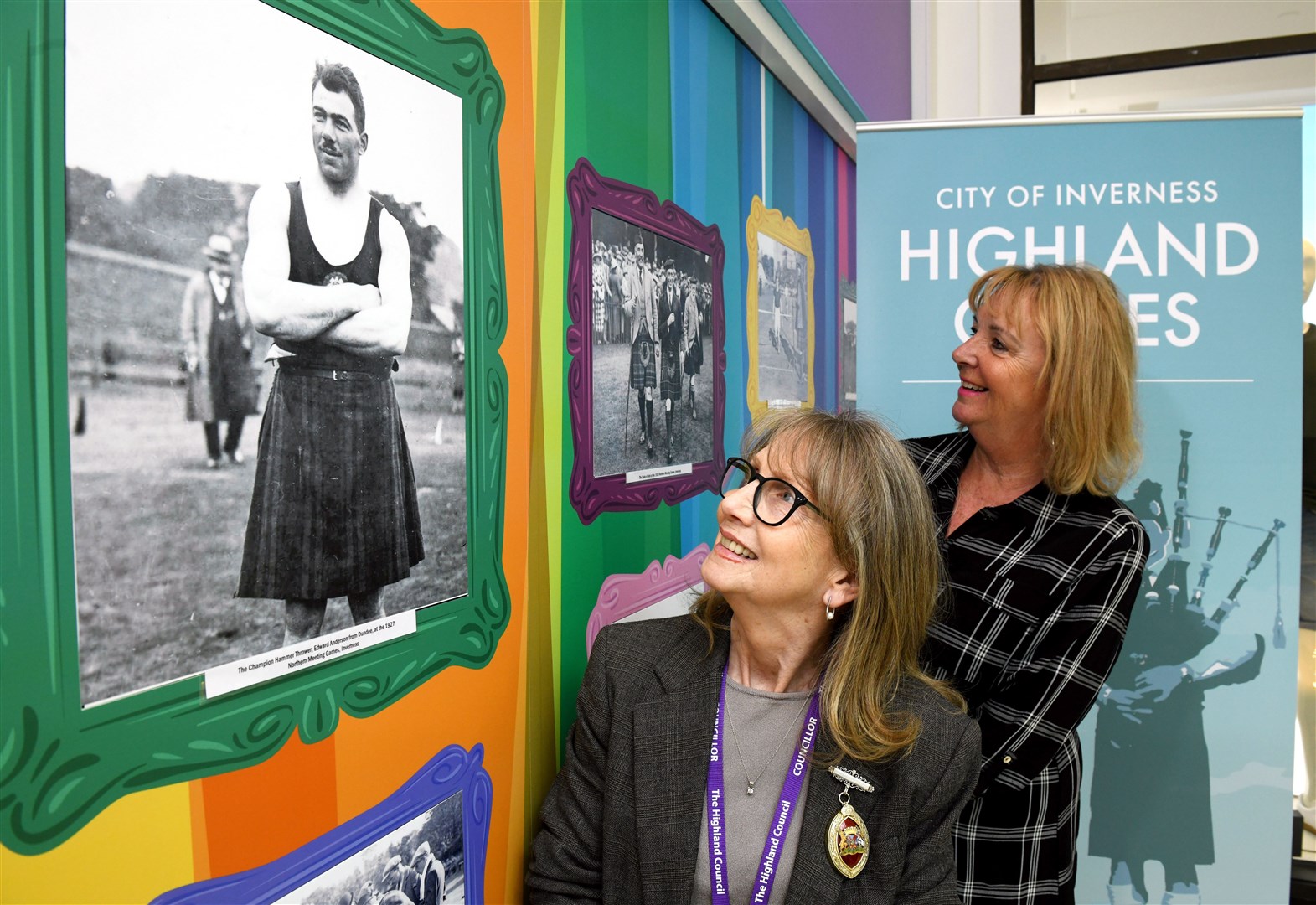 Historic photographs of the Inverness Highland Games are on display in Inverness to celebrate the return of the event on Saturday.
The images, provided by the archive center in conjunction with High Life Highland, will be on display in the Community Gallery at Eastgate Shopping Center throughout July.
Jackie Cuddy, director of the centre, said the exhibition will spark interest from locals and tourists alike and hopefully encourage people to visit the Inverness Highland Games.
"The games are a real family event with something for everyone," she said.
The Highland Games in Inverness date back to 1947 but have taken place in different forms since 1837 when the first "official" Games, organized by the Northern Meeting, were held on the Longman and were open to the public.
Events included heavy and field runs, wrestling, wheelbarrows and sacks with the main event a musket fire at a 36 inch target from 100 yards.
RELATED: Invergordon's Strong Brothers will appear at the Highland Games
Such was the success, they quickly evolved to include pony racing, hurdles and steeplechase.
In 1848, a year after a royal visit by Prince Albert, the event moved to the schoolyard of the Royal Academy in Inverness in Academy Street and in 1863 moved to Bell's Park – now the coach station .
A year later, in 1864, they moved to a purpose-built arena, the Northern Meeting Park in Ardross Street following a dispute with the directors of the Academy over rent.
The games continued until the 1930s when their popularity waned and eventually they came to a halt.
The Inverness Highland Games returned in 1947, a new creation of the North of Scotland Amateur Athletic Association, allowing anyone to take part.
Since then they have been run by the Inverness Amenities Association, Inverness District Council, Highland Council and now High Life Highland.
Inverness Provost Glynis Campbell-Sinclair said: "This year's Games promise to be a fantastic and fun-filled day for our residents and visitors and we look forward to showcasing the best the Highlands have to offer."
Go to Invernesshighlandgames.com for tickets and more information.
---
Do you want to react to this article ? If yes, click here to submit your thoughts and they may be published in print.
---