Fortnite Chapter 2 ends next week with an in-game event called "The End"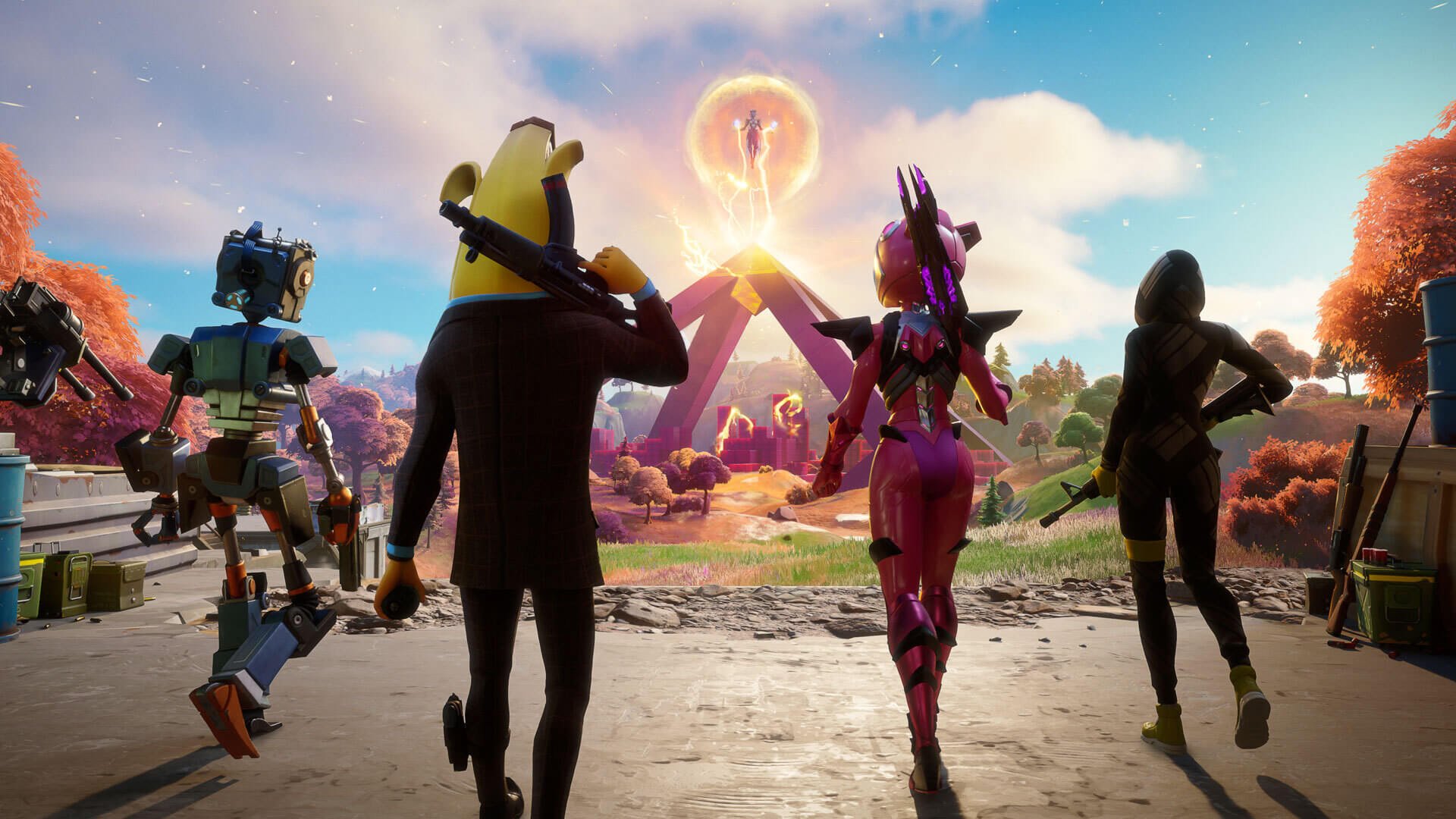 Epic Games has confirmed their intention to mark the Fortnite Chapter 2 finale with a special in-game event called "The End".
Taking place on Saturday, December 4 at 1 p.m. PT / 4 p.m. ET / 9 p.m. GMT, the only climactic event will see players join forces to fight The Cube Queen with the fate of the island at stake.
The End will support queued groups of up to 16 players and the Special Playlist will be available in Fortnite 30 minutes prior to the start time.
The End – Fortnite Chapter 2 Final Event Trailer
"Content creators and gamers looking to relive the final moments of Fortnite Chapter 2 should take steps to record and archive their experience as reruns will not be available," Epic said today.
"Players will not be able to change their settings once 'The End' begins, so please adjust the visual options to your preferred viewing experience before joining. As the season will end one day earlier, all players who log in before the season ends will receive a reward of 225,000 XP.
Fortnite Chapter 2 began in October 2019 after the original Battle Royale game map was sucked into a black hole at the end of Fortnite Season X.
Epic Games announced Tuesday that it has acquired Rock Band and Dance Central creator Harmonix "to create musical journeys and gameplay for Fortnite."
Alain Tascan, vice president of game development at Epic, said, "Music already brings millions of people together on Fortnite, from our emoticons to concerts and global events. With the Harmonix team, we'll transform the way players experience music, from passive listeners to active participants.
The Epic Games Store Black Friday sale launched on Tuesday, featuring savings on over 900 "games, editions and add-ons."