Thanksgiving is a time to be grateful for the food we have, whether it's purchased at a grocery store, raised by ourselves, or provided by the grace of others.
The Family, Career and Community Leaders of America Club at McCracken County High School wanted to help McCracken County Humane Society dogs be thankful, so their members made lots of dog treats and made chew toys for them.
About 400 students worked on the puppy projects at school on Friday and delivered the gifts on Tuesday.
Lauren Williams, a family consumer science teacher and the school's FCCLA counselor, said the idea of ​​making dog gifts was part of the FCCLA Families First project.
"The FCCLA has seven national programs, and we do one a month," Williams said. "With National Family Week (this week), we made Families First.
"We were trying to think of a project that we could do in class and have them do at home, so the students wanted to do something for their pets."
Williams said the Humane Society told her she needed dog food and toys. She added that many of the students' pets were from the Humane Society.
Kelsey Miller, a home consumption science teacher at MCHS who teaches food and nutrition classes, supervised the group as they prepared dog treats.
"We can integrate our organization (FCCLA) into our classroom," she said. "They get some community service time and donate to our community. "
Miller's three food and nutrition classes made pumpkin oatmeal dog treats that consisted of pumpkin, oatmeal, and two eggs.
"It's super easy," Miller said. "With food and nutrition, we learn basic cooking skills. This puts them in (the classroom kitchen) with something relatively easy and allows them to practice the skills we teach in the classroom.
While some students mixed the ingredients, another group used a bone-shaped cookie cutter to shape the treats.
Other students put the treats in the oven for baking, then put a handful of the treats in a plastic bag, and others were assigned to clean the kitchen and utensils after they were used.
"From start to finish, they're in control," Miller said. "Some people have small dog bones, while others have used a regular cookie cutter. They turned out to be quite cute, as were little dog treats.
Miller said nearly 100 students from each food and nutrition class made the treats, totaling about 500 treats for canine connoisseurs.
"(Students) love lab days," she said. "This is what they look forward to with food and nutrition. Classroom stuff is fun, but when it arrives (in the kitchen) it comes out of its shell. They love it, doing things with their hands.
Students in Samantha Heath's classes made chew toys for dogs from strips of fabric woven together like a rope. They made around 250 dog toys for different sizes of dogs at the Humane Society.
Traci Phelps, executive director of the McCracken County Humane Society, said it was helping fill the needs there.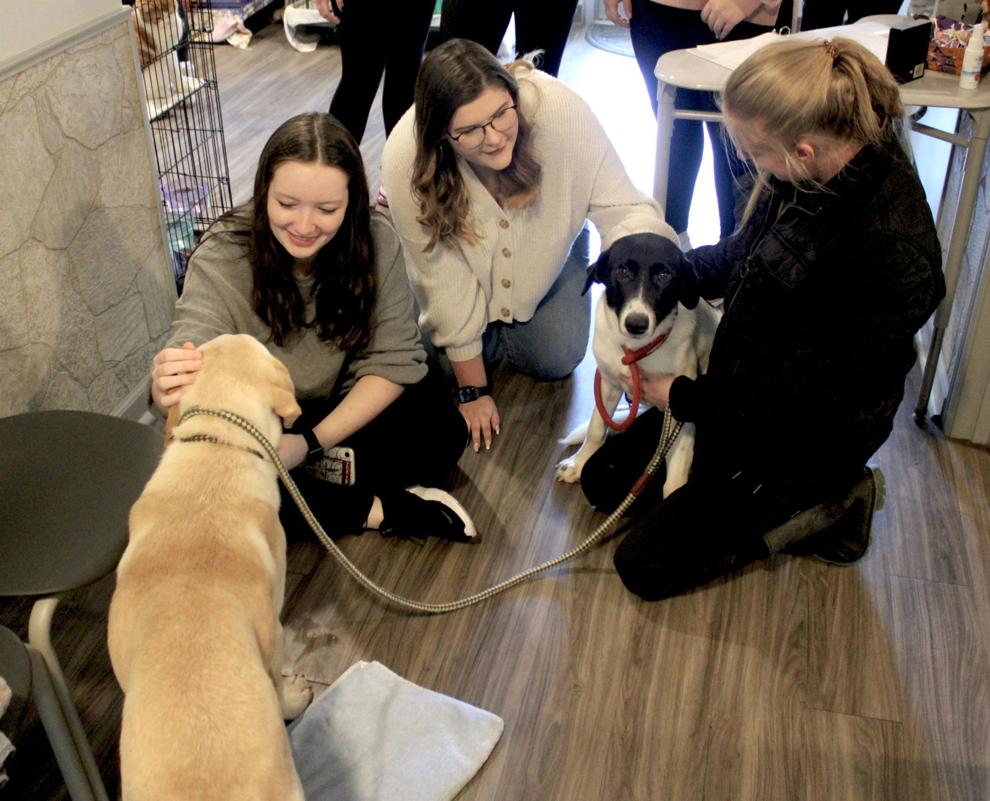 "When it gets colder, we always need blankets, sheets, towels, dog beds and cat beds, especially for dogs, because they sleep on concrete floors," he said. she declared. "There is heat, but the concrete floors are getting colder and I wouldn't want to sleep on a concrete floor.
"Everyone has a blanket, everyone has a bed. This time of year is one of the biggest issues as we get through them quite quickly. "
Phelps said the toys help keep dogs' minds busy.
" They are bored ; they are like people, "she said. "If I was sitting in this room all day and only going out and playing for a little while, they have little time to run and run, so we have to find a way to keep them engaged. "
Phelps said the thing that would help the Humane Society the most would be the adoption of pets.
"If people want to know: How can I help? I thought about taking a dog, but I don't know '- yes, take one,' she said. "We will introduce you to every dog ​​in the facility until we find the right one for you.
"The only way to make more space to accommodate (animals) the public and animal control is through adoptions. "
Phelps said the Humane Society generally accommodates medium to large dogs, so the need for beds is for that size dog.
She said adoption should be a well thought out process instead of impulsively adopting an animal.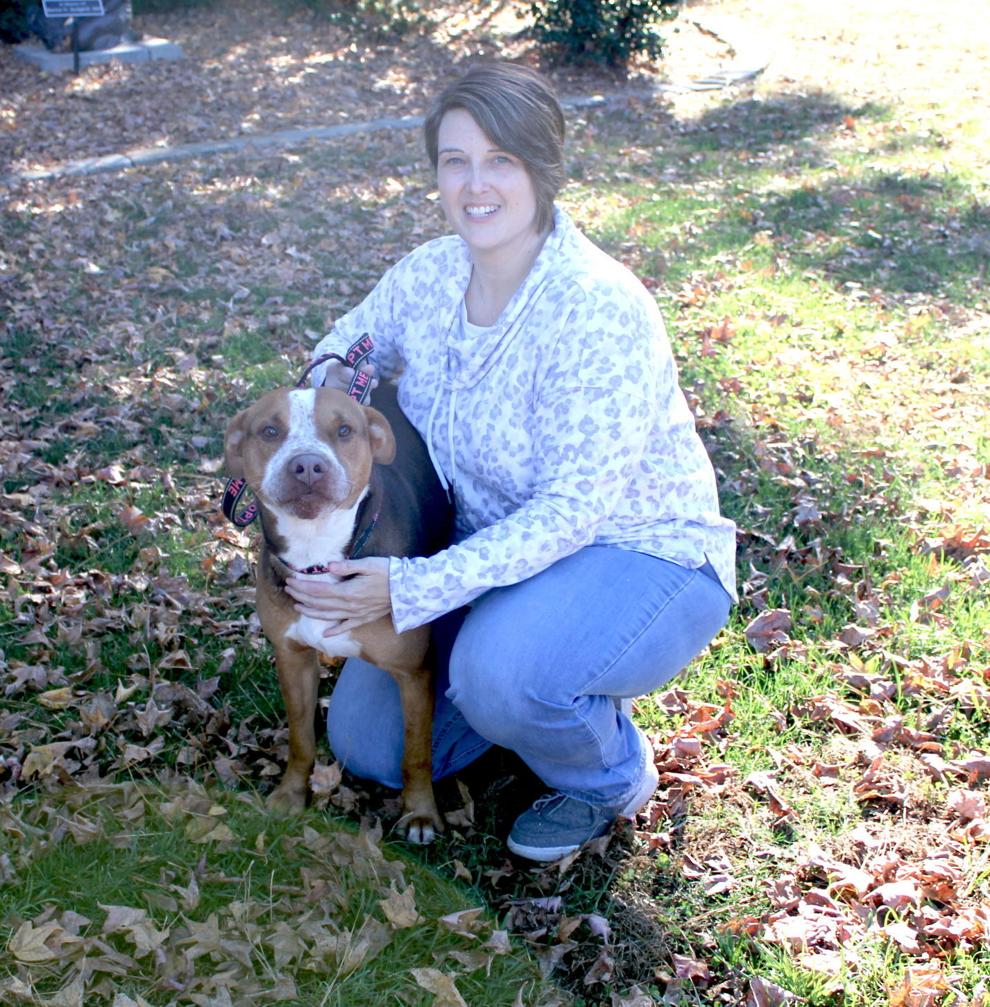 "We want this to be a good game for every family, not just 'come get a dog'," she said. "You have to think about your lifestyle. Do you have time for a dog? When you get home, what do you like to do?
"People think, 'What does this have to do with adopting a dog? This has a lot to do, because if you like to run marathons in your spare time, but want an animal, you want a dog that can run with you.
Phelps said the staff work with the animals and even bring their own children to play with the dogs to help see which ones are good with the kids.
"We want adoptions, but we want it to be fair," she said. "We don't want to adopt just to adopt. We want to adopt for the right reasons, and we want the right connection.
More information on the McCracken County Humane Society can be found on its Facebook page, by searching for "McCracken Co Humane Society".
"We have Facebook, we have Instagram, we have TikTok," Phelps said. "We basically have all of the social media accounts that exist at this point. "