NEOWIZ goes all out to celebrate Children's Day in its relaxing idleness game, Cats and Soup. From now until May 18, players can open Cat's Gifts for a chance to get twenty event-limited items, including lamps, costumes, and furniture. Additionally, three premium items are available for free once you have collected the twenty event-limited items.
The event also brings the highly requested Cheese Tabby into the game. This fuzzy feline is a cheerful cat with, of course, cheese-colored stripes. Neowiz has heard its community loud and clear and is thrilled to include this beloved creature in this special event.
Finally, players can partake in Squeezing Grapes in a brand new in-game facility. While there, they will learn how to create delicious dishes including Grape Soup, Grape Juice, and Grape Saute.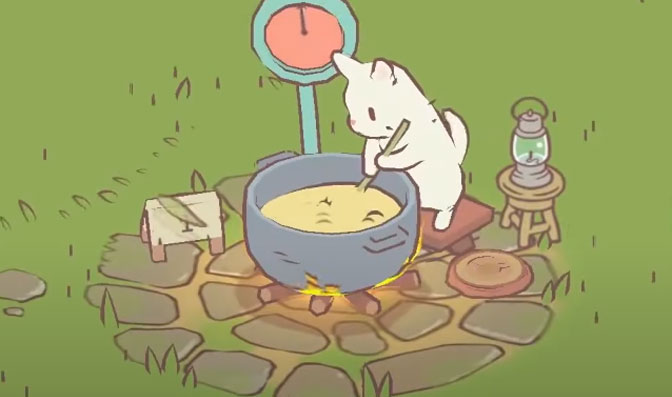 Cats and Soup is a cute cat game that provides players with tons of fun opportunities to interact with dozens of felines in a number of fun activities, including:
• Raise and interact with cats of many breeds such as Birman, Himalayan, Maine Coon, Siberian, British Shorthair and many more.
• Dress them up
• Take adorable photos
• Feed the fish caught in the mini-game
• Name the
• Let fuzzy friends work while players are idle. They will collect resources and cook. Along the way, they'll learn new recipes to turn players into soup tycoons
• Listen to relaxing ASMR and BGM sounds
Related