Animal shelter desperately seeks funds for new site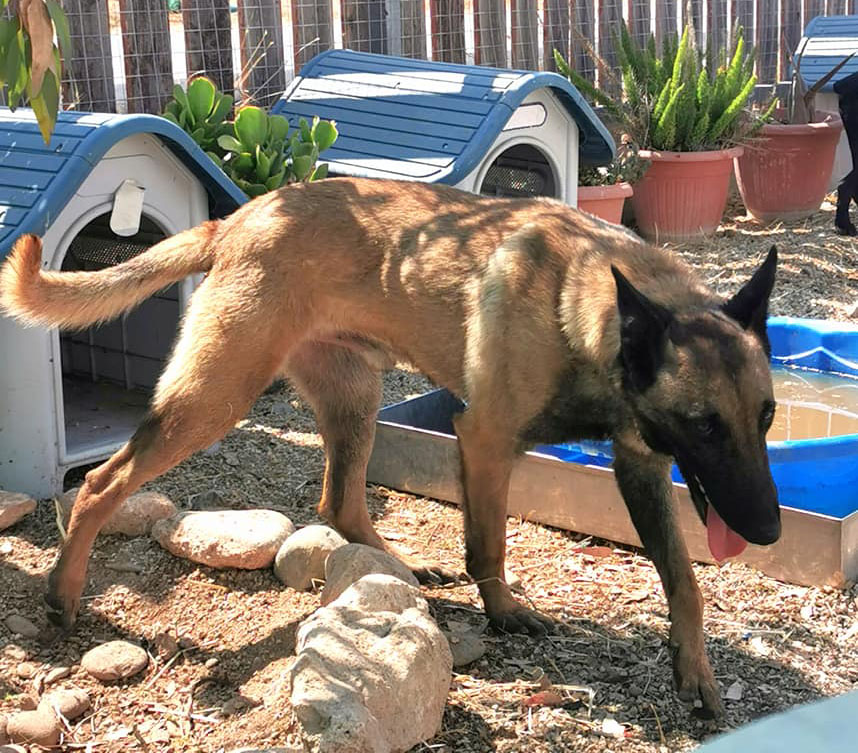 By Evie Andreou
An animal shelter in the Nicosia district is battling against time to find funds for a new site to relocate its dogs, cats and three donkeys after the owner of the land they use had it taken over by the bank.
The owners of Hope for Homeless in Ayioi Trimithias, Nandia Nicolaou and her husband Marios Theodorou, have turned to the government for help so far.
The Animal Party also tried to help by contacting the government.
They now take care of 40 dogs, 10 cats and a family of donkeys: a couple and their young.
Nicolaou told the Cyprus Mail that they asked the cadastre service to give them another piece of land not far from the shelter that they could use, but, after much delay and the involvement of two government ministers who have Speeded up the administrative process, they were finally told by the authority that this was not possible.
"They told us that they couldn't give us land for a dog shelter and that we should instead ask the veterinary services or local authorities for help," Nicolaou told the Cyprus Mail. She said the veterinary services do not own the land they have requested to use.
After deciding to find land to buy at an affordable and easily accessible price, the refuge announced that it had found land in Nicosia for € 16,000.
The shelter is now raising funds to buy the land, Nicolaou said. She plans to create "a paradise" for the animals they care for.
Nicolaou thinks the government should help because "basically we are doing their job".
The couple have run the shelter for seven years in addition to their full-time job, with the help of volunteers.
They used to take dogs for other shelters before they created their own. She said they used up all of their savings when they decided to move the shelter into what were once stables and create suitable living spaces for the dogs so they could be comfortable. The shelter welcomes pets in Cyprus, the Netherlands and Belgium.
Nicolaou said some people have stepped up and offered to help financially set up the new shelter after finding a site.
For donations:
Quickpay Bank of Cyprus 96246262
Paypal account [email protected]
Revolution 96 246 262
Bank of Cyprus Account CY46002001950000357021362781