Animal Management's annual report reveals the impact of the COVID-19 pandemic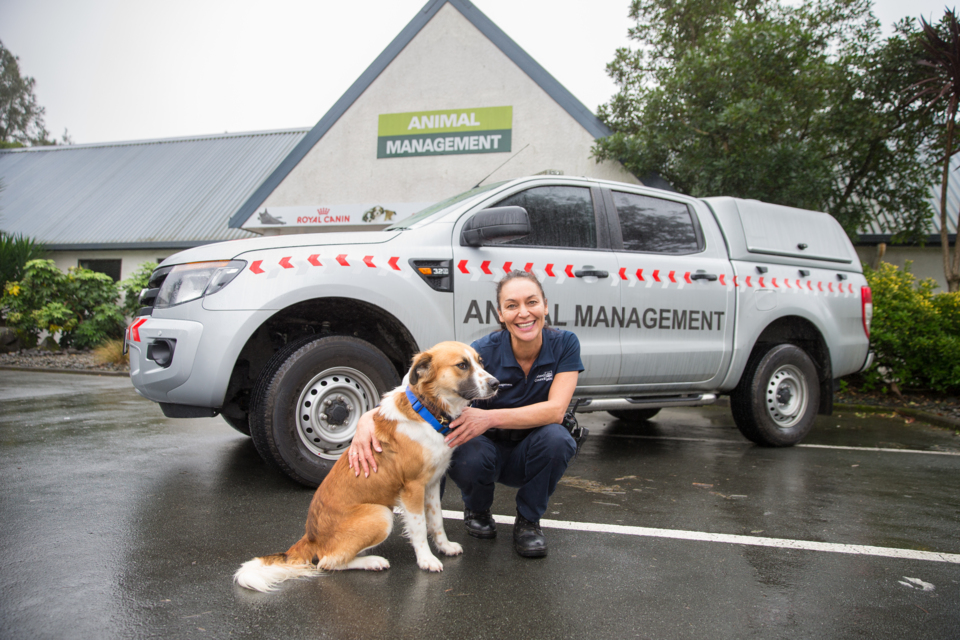 More dogs than ever, puppies galore, adoption opportunities galore and an increase in badly behaved dogs.
Auckland Council's Animal Management Annual Report 2021-2022, released today, reveals the significant impact of the COVID-19 pandemic on the dog population at Tāmaki Makaurau.
Impact on dog behavior
Elly Waitoa, head of animal management, said Auckland's known dog population has increased by 5% this year, with dog attacks increasing by 20.3%.
"We have seen significant changes in our communities over the past year as a result of extended closures, isolation requirements and an increase in the number of people working from home.
"Vets have been unable to perform de-sexing during the closures, which means there has been an increase in litters of puppies born over the past year.
"This, combined with more Auckland welcoming dogs into their whānau during the pandemic, has increased the region's dog population.
"Many of these confined puppies, now young dogs, have not been adequately socialized due to confinement restrictions, which has led to an increase in unwanted and unacceptable behaviors in the area's dog population.
"We've also noticed that the pandemic has changed dog behavior more broadly, with many dogs being overstimulated with high human interaction, increasing territorial behavior," says Elly.
The council's data on dog attacks has shown a steady downward trend in the region since 2017. However, there has been a steady increase since 2020, in line with the start of the pandemic.
What we do
In response, Elly says her team is undertaking extensive data analysis to better understand the fundamental changes within Auckland communities over the past two years. The analysis will inform targeted initiatives for the most affected communities.
"During the last year we have also brought 115 prosecutions against dog owners for serious breaches of the Dog Control Act 1996. Unfortunately many of these prosecutions have been delayed due to court services. limited during lockdown periods."
Impact on animal management staff
Elly says that in addition to the impact on Auckland's dog population, the pandemic has had a significant impact on animal management staff.
"Mandatory isolation for animal management staff who have tested positive for COVID-19, or whose household members have tested positive, has severely affected our staffing levels.
"Despite this, our agents responded to 24,841 service requests during the year, which is 318 more than the previous year.
"This is a significant effort considering the added difficulty for our staff to provide these services during the period of more than three months that Auckland remained at alert level 3, before moving to the framework. of COVID-19 protection."
Staff at the council's three animal shelters have also been under pressure following an increase in the number of people seeking to abandon their dogs on their return to work, with owners cracking down on dogs on their properties, combined with the increase the number of puppies born and the stray population.
Elly says the shelters have been packed over the past year and are still at full capacity with many dogs available for adoption.
What we have achieved
Despite the negative impacts of the pandemic, Animal Management staff have achieved major successes over the past year.
Barking complaints have dropped significantly, continuing the downward trend of the past five years.
"This can partly be attributed to the fact that many other dog owners are now working from home, but also to the fantastic work of our Bark and Field team who deal with all initial complaints of barking, providing advice to dog owners on practical methods to correct nuisance barking, and mediation between neighbors to resolve the complaint.
"The team's work resulted in a nearly 68% reduction in repeat nuisance barking complaints," says Elly.
There has also been a 5% increase in the number of dog owners holding a Responsible Dog Owner's License (RDOL) this year, meaning that 29% of dog owners in Auckland now hold an RDOL.
"It's encouraging to see because our responsible dog owner licensing program is an important educational opportunity for dog owners and an incentive for dog registration," says Elly.
Registered dogs for the year rose to 113,722, representing 91% of all known dogs in Auckland.
Animal Management staff have also been able to complete several projects to support communities and other agencies, including:
work with the MIQ, SPCA and Auckland Emergency Management to retrieve pets from families who have been admitted to MIQ during the Level 3 and 4 lockdowns,
animal rescue operations during extreme weather events and flooding experienced in North and North West Auckland,
supporting Pet Refuge by providing a safe place for animals while their owners escape domestic violence by temporarily housing 15 dogs.
Councilor thanks animal management staff
Chair of the Regulatory Committee Councilor Linda Cooper commends the animal management team for their incredible dedication to keeping the people of Auckland safe and for their work looking after the area's canine population in the face of the unprecedented challenges posed by the COVID-19 pandemic.
"Our animal management staff put themselves on the front line every day because they want to achieve the best results for the dogs and the communities of Tāmaki Makaurau.
"Their commitment is commendable, and I extend a big thank you to each and every staff member for their contribution," said Councilor Cooper.
You can read the Animal Management Annual Report 2021 – 2022 on the Auckland Council website.