A taste of Scotland at the Highland Games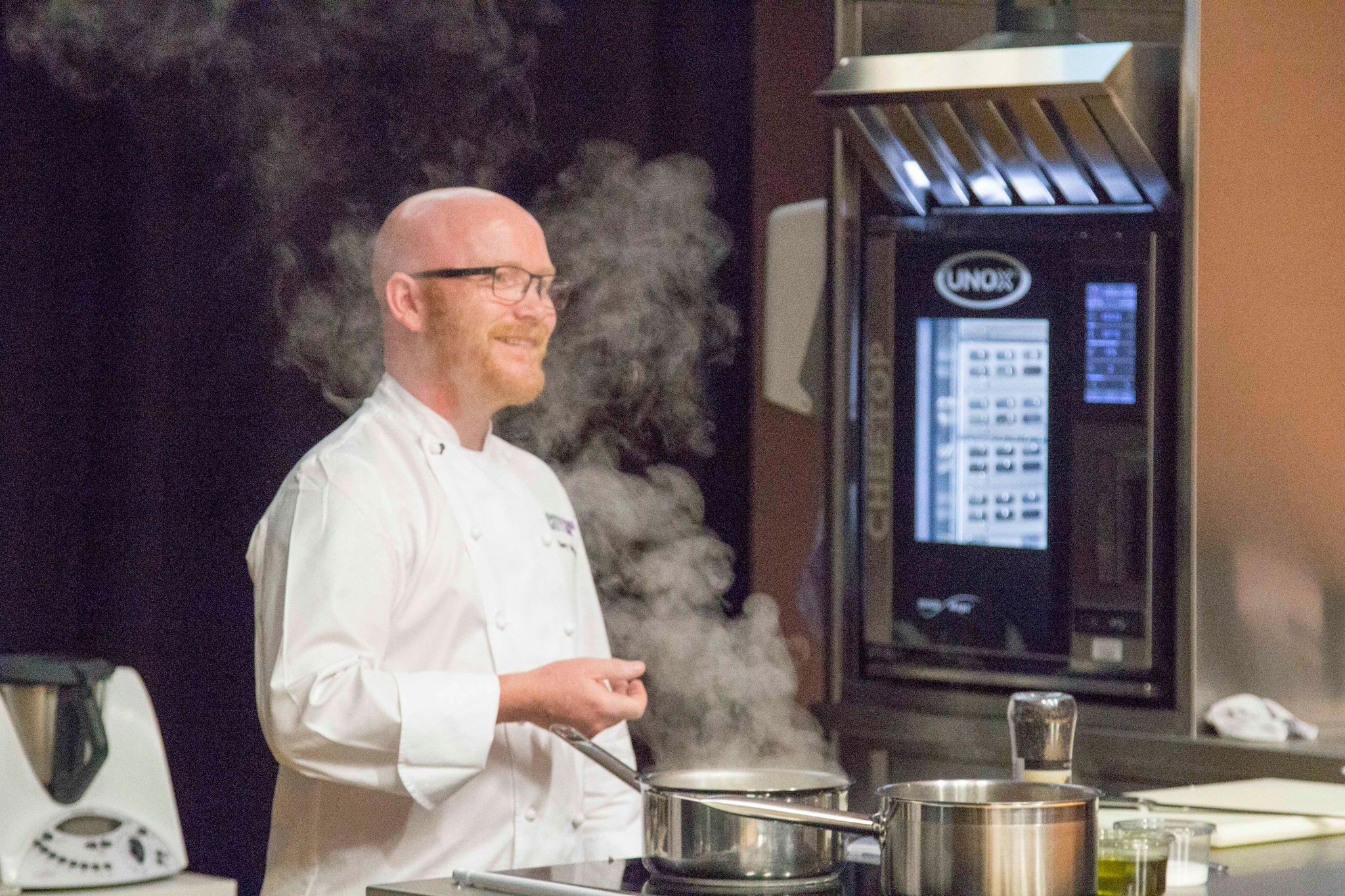 Like many beloved Granite State traditions, the New Hampshire Highland Games & Festival was put on hiatus at the start of the pandemic. In 2020, games have gone virtual. In 2021, the show took place in person but attendance was limited.
This year, NHSCOT promises a return to normalcy and a chance to welcome many international visitors for the first time since 2019. Among those preparing for a homecoming of sorts is Gary Maclean, the first national chief from Scotland.
"For me, it's going to be really, really special to get back together," Maclean said.
Also a culinary educator, cookbook author and BBC MasterChef: The Professionals champion, Maclean says he started serving Scottish dishes – and more – at the games in 2017.
"The idea was to bring a real taste of Scotland to people at the games and just a bit of fun with food," he recalls.
That first year at the games, Maclean admits, he went a bit off the book. His menu included pasta and other decidedly un-Scottish dishes. "I haven't really embraced the whole history of Scotland, to be honest," he says. "I know it sounds crazy."
It couldn't be too crazy though, as he was invited again and again. Since then he has found plenty of opportunities to celebrate the intersection of Scottish cuisine and culture. This included demonstrations of how to cook with whiskey and a deep dive into food inspired by the popular STARZ series "Outlander".
No matter where or what he cooks, Maclean says one thing is constant.
"Whether I'm in Alaska, New Hampshire or Edinburgh, I want to use local produce, and I also want to use local knowledge and talent."
It also tries to keep things interactive. And it helps, he says, that New Hampshire crowds tend to have a similar sense of humor to back home.
"I can tell the same jokes on stage in New Hampshire as I can in Edinburgh, which is pretty cool," he says. "I don't need to tone it down, or anything like that."
A self-proclaimed creature of habit, Maclean says he sampled most of the restaurants in Lincoln during his time at the festival – and he makes sure to stop at a local pub that does "pizza and chicken wings and good beer" every time he visits.
Maclean says he's been too busy with work to attend any of the games as a spectator, but he hopes to get out to see more of the festival this time around. And he is especially eager to hear the music.
"The level of bagpipes in New Hampshire is just amazing," he says, "absolutely, you know, amazing hair on the back of your neck."
Let's drink to that.